How to get the best injection-molded handles?
What are injection molded handles and what are the benefits?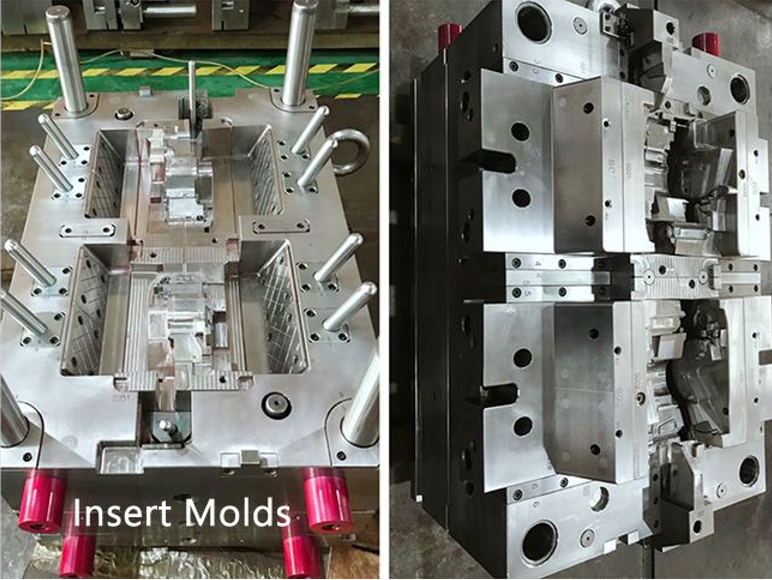 Do you know what injection molded handles are? The technique is an important ally in the production of parts from polymers, allowing you to achieve unique properties that meet the needs of your business.
Today, the injection of plastics is present in the production processes of companies from the most diverse sectors, enabling the creation of high-quality solutions capable of meeting the needs of companies and producers.
Choose the best injection molded handles
In addition to taking every precaution to choose the best plastics manufacturing company, it is also important to know a little more about this production process. Knowledge and information are the tools to make better decisions.
Understand, from now on, what plastics injection is and discover the benefits that this technique can generate for your products or components!
What are injection molded handles? 
It is the application of two different polymers in the same mold to achieve specific objectives. This is changing the physical properties of the polymers or even reducing production costs.
Over the years, the thermoplastic injection has shown continuous development in injection-molded handles. Moreover, it delivers better results, whether in terms of productivity, quality, or the diversity of needs it can meet. 
Injection of plastics is a technique that meets these requirements. 
Types of the injection-molded handles
The plastics industry currently works with two types of injection:
The machine base and the mold base
Each of which has specific advantages and applications
Choosing one of them is always related to the intended objective.
1 – Injection by machine requires two or more processing units. 
The molten plastic in each processing unit goes through a collector where it is combined. It applies to the mold by a single injection nozzle. The result is a product covered by a polymer film.
2 – On the other hand, mold injection
It is a hot chamber process. Here the two molten polymers are kept separate until the last production phase. 
The injection-molded handles bond when they reach the mold, which creates a double layer effect. This type of injection is very present in everyday products, such as toothbrushes, for example.
Why choose injection molded handles?
In addition to allowing you to achieve aesthetic effects, mold injection also allows you to achieve a variety of properties to meet the needs of the solution. 
It is essential for this, however, that those responsible for them know in depth the polymers and their behavior when joining together.
Now that you understand what plastic injection is, it's time to understand the benefits of using this technique for your company.
The Benefits of Using Plastic Injection
In a business environment marked by high competitiveness, companies must always be looking for improvements. This allows them to stand out from the competition, whether with innovation, quality, or cost reduction.
Those who use plastic parts in their products, either as the main material or as a component, have the advantage of having a versatile industry. Injection molded handles have a wide variety of solutions, including injection.
In addition, it also guarantees that it will work with excellent raw materials and a wide range of applications.
Advantages of using a plastic injection in your production process
Unique properties;
Aesthetic improvements;
Better cost-benefit ratio.
A practical example of the benefits of plastic injection
An example of how plastic injection can benefit your business is the use of recycled plastic inside the parts, while the surface maintains a fine finish with a virgin plastic house.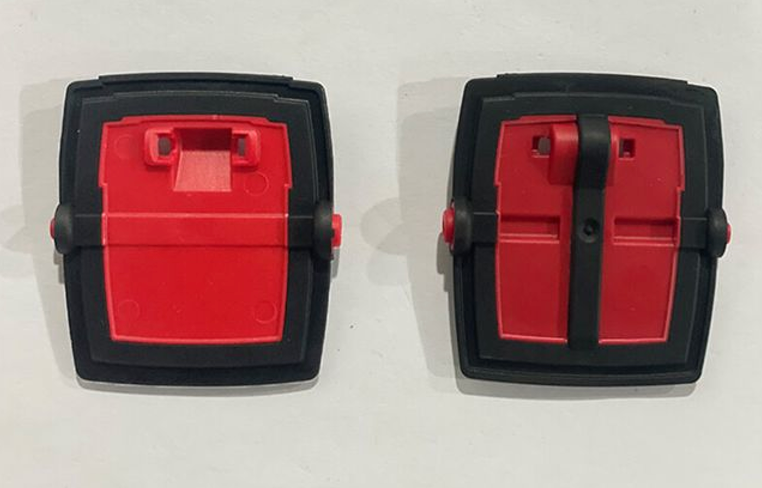 Another example is that injection allows you to have plastic parts with greater thermal resistance, using polymers that are more resistant to this factor in the interior. 
Quality result of the injection-molded handles
Injection molding of thermoplastics is a productive process that stands out for its great versatility, productivity, and quality of the result, in addition to being an option without waste, allowing the reuse of leftovers and burrs.
It's hard to think what the world would be like today without plastic. To see this, we just have to look around us. Polymers are present in almost everything we use in our daily lives, from food preservation to smartphones.
Variety of applications injection molded handles
The wide variety of Injection molded handles applications that plastic supports comes from its characteristics, its moldability. This allows the material to assume virtually any shape.
Come with us, we will tell you everything you need to know about thermoplastic injection and understand why it is a great advantage to have the process for manufacturing components for your products.
Injection molding: the production process of thermoplastics
The principle behind thermoplastic injection is simple: polymer particles are heated and then injected into molds, taking the desired shape after cooling. Thus, thermoplastics may be common to produce parts and products of all sizes and shapes. It all depends on the mold.
One of the advantages of this production process is the high productivity, allowing the manufacture of parts in a standardized way with maximum speed and minimum errors and waste, making it ideal for those who produce on large scales.
Reuse the material of injection-molded handles
But not only that! Injection molding is also one of the best options for those who need to manufacture prototypes. If the expecting result is not achieved, it is possible to reuse the material common in new modeling.
Conclusion
When it is necessary to mold parts with thick walls for structure and durability. This is always a measure with the risk of distortion and warping of the part during its cooling. This is because the part will not cool evenly in its thickness.