T-Turnaround

Turn around capability from customer's 2D & 3D to injection mold.
If you need injection molds for your project, please come to Tip-Top Molds, we would react quickly. Your 2D prints and 3D, as well as the mold information, would be imported into our system. A mold design direction will be given promptly.
I-Innovative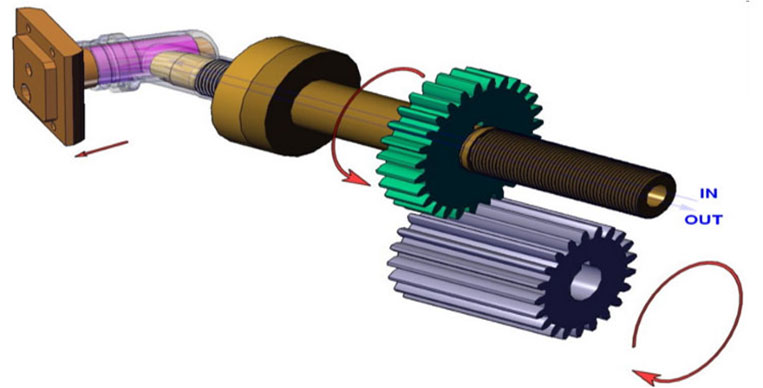 Innovative capability for mold design and mold making
Our customer PMB in the US awarded us an unscrewing injection mold. The part is a fuel cap with an inner thread. It is an 8-drop, 8-cavity mold with an auto unscrewing mechanism. As such a kind of mold, its structure is complicated and it has lots of movable parts. The unscrewing rod of this mold is big enough which needs perfect cooling. Per traditional ideas, it is difficult to design a cooling line for a rotating part. It was a big challenge for our team. But we like challenges, this challenge inspired our innovative minds.
Our team worked day and night, this process lasted for 7 days. Finally, we have had a perfect cooling proposal for this unscrewing mold. We adapted rotary water fittings into our mold. It works very well. And the customer was pleased with this mold so other similar molds were awarded to Tip-Top molds very soon.
P-Preparation
Preparation capability for anti-leakage
During production, water leakage is a pain point. It looks like this problem is not big but it would bring about big trouble for continuous production. Almost all the customers would pay high attention to a leaking injection mold.
In order to avoid water leaking, our team has a whole plan to guarantee our mold's smooth running without leakage. We always use NPT water fittings and try not to use O-rings in our molds. Before each assembly, we would do the water leaking test for all circuits with a pressure of 8~10MPa with a smart test machine. This machine could not only check if there is any leakage like 2 drops of water in 1 minute but also it could check how big the water flows through each circuit easily. And also it could clean all the iron chips out from water lines during the water test.
With these methods and continuous work for every mold, we have not received any complaints about water leakage from our clients.
T-Totally

Totally continuous improvement on our mold quality
Multi-cavity mold needs a highly uniform character on all the cavities. We adapt our team wisdom into our mold-making process from the design to the final examination. We have some ideas like each cavity would have its own cavity block, separate hot-drop, separate water circuit, and separate venting slots. We would make sure each cavity would be designed the same from the cavity to the cavity on theory. We would also make sure each cavity would be machined with the same machining condition. All the parts or components would be measured to be good before it will go to the next procedure.
O-On Time
On-Time delivery
In 2007, we received an order of 4 production molds from an American customer for nails after we made a few prototype molds. This is our first time making production molds for nails. There are 48 cavities total, the thinnest wall from each cavity is only 0.15mm. From the T0 mold trial, many cavities had a short filling problem. We tried different injection presses, different molding parameters, and worked days and nights. The problem did not disappear completely. "We don't have much time left, the customer would come to China to see the mold trial in 3 days from the US. We have to fix the short filling issue in 3 days", a voice from our sales girl! Again we had a challenge and we like challenges! In the daytime, our mold-making masters reworked the molds, while our manager would take the molds to do the mold trial in the evening to verify our efforts from the daytime. Our team worked for 3 days and nights, and finally, we had perfect samples before the customer came!
P-Progress
Progress
Since Tip-Top Molds was founded in 2005, we are over 16 years old. Although we are very young, we always insist on our faith in "T", "I", "P", "T", "O" and "P", to go on our steps on mold design and mold making. We helped our customers to overcome some difficulties one by one. Our customers and we have got used to relying upon each other. In 2014, we were honored to be invited by one of our American customers to join the annual golf outing, plant tours, and supplier meeting". We know not all the suppliers would receive such an invitation, only outstanding suppliers received this invitation. Suddenly we were proud of our jobs and efforts, and we know we have a long way to go. We would be continuing to go on forward with encouragement from our customers.