Finding the Best On-Time Delivery Injection Mold Supplier in China
When it comes to finding the On-time Delivery Injection Mold Supplier in China, you need to consider several factors. However, first, let us focus on the basics of what an injection molding process is. The injection molding process fabricates a range of plastic parts. The manufacturing process is a complicated one but yields greater manufacturing benefits. Mold manufacturing involves the use of a plastic injection mold machine to make complex plastic parts from raw plastic. The injection molded part adheres to some basic rules of injection molding design and is typically much stronger in strength.
In the plastic injection molding business, the on-time delivery of injection molded products plays a vital role. A recent study shows that "delivery performance" is one of the six important things about the best on-time delivery injection mold supplier in china.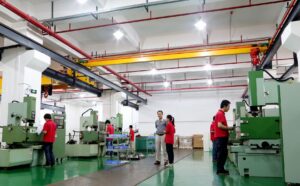 That is why the on-time delivery of plastic molded parts helps to build strategic relationships in the industry. It consistently measures up the ratings of the best suppliers in the field. Suppliers' on-time delivery practices mitigate the risk of unpredictability in the manufacturing process. It adds value to the trust in a supplier.
Choosing the best on-time delivery injection mold supplier in China becomes more complicated if:
one does not know the basics of plastic injection molding
one has no idea of the impact of on-time delivery on the business
Since the entire molding process depends upon the abilities of the injection molding suppliers, considering certain factors will really be helpful. 
How to Find the Best On-Time Delivery Injection Mold Supplier in China?
As mentioned above, the primary thing is to gain the fundamental know-how about injection molds and plastic molded parts. In its simplest nature, the injection molding procedure makes use of polymers or plastic resins to form molded parts.
Under high pressure, the manufacturing begins by heating, melting, and injecting plastic resins. Being injected under custom molds, the resins shape into fine-tuned plastic parts for use in product manufacturing in different industries. The process, nevertheless, looks straightforward but requires an injection molding machine. The machine creates intricate parts with unique styles as per industrial requirements.
Coming back to find the best suppliers, the following points further elaborate on what to look for in them.
Specialization and Capacity to Mold Parts
With hundreds of injection molding suppliers in Asia, and particularly in China, it looks overwhelming to find the best. As a buyer, you would like to shortlist suppliers on the basis of your needs based on size and volume. New buyers should know that molders ranging from low to moderate volume specialize in producing under 10,000 units. If you wish to quickly produce a model to test apart, you can ideally select a low to moderate volume molder.
Further, if you are dealing in medical equipment, agricultural products, or aerospace parts, you do not require parts in thousands. That means your Best On-Time Delivery Injection Mold Supplier in China is a  low to moderate volume molder. Likewise, if you are in the tooling trade, you should go for a low to moderate volume molder. The reason is that your job is to bridge the gap between full production tooling and lesser production for market testing.
On the contrary, if you are dealing in over 750,000 parts, your choice should move around high-volume molders. The high-volume molders deal in making parts in millions and they typically produce parts needing small-sized molds.
Flexibility with Product Specifications:
Product manufacturers always find themselves in a stimulating situation when they have to compromise. Irrespective of the details involved, there is a likelihood that the supplier manufacturers your parts without specification detriments. Injection molder suppliers should have a deep insight into injection mold making. They should suggest with strong recommendations according to the specifications you provide. They should have the flexibility to comply with product specifications without having to make significant compromises.
Endorsements should emanate from the injection molder's expertise, experience, and intellectuality about the use of the latest technologies. Specification changes may comprise alternative resin recommendations, slight design tweaks, and other things, It will help you save time and money during the design, development, and production process.
Expanded Services & Technology:
In your hunt for the best on-time delivery injection molding supplier in China, consider the element of expanded services and technology. Also, you might not find every injection molding supplier providing expanded services or technology deemed necessary to create parts per requirement.
Try to locate the injection molding supplier who provides modeling. In addition to the customer service offerings, the supplier should extend part design services. The best supplier would focus on quick response manufacturing and in-depth mold flow analysis for on-time delivery in China. Supplier's cutting-edge technology should help you define valuable cost and timing efficiencies while introducing your product to the market.
Also Please Remember! Higher efficiencies with overall project time and budget take place initially in the development cycle, particularly the design process.
Due to this reason, it is important to select the best supplier in China with regard to injection molding. Also, an expert supplier will get involved early in the design process, understand your goals, and foresees production issues before they ensue.
Only an established, professional and committed injection molding supplier can comply with your specifications. To assess if he can provide you with the best possible services, the following considerations will help you better.
If they have high-quality and efficient injection molding machines or not.
The industry recognizes the supplier as a credible injection molder.
Whether the supplier works on eliminating dysfunctional variability, such as organizational issues.
Whether the supplier's molding maintenance procedures are robust.
If the supplier works with the highest level of communication and efficiency during every step of the part design and development process.
Does the supplier carry on strict inspections and higher safety and quality standards before passing the parts?
Is the supplier ISO certified with regard to injection molding?
Application
Plastics have varied applications in different manufacturing processes. Injection molders should take into account a part's end users to best recommend the design, material, and production techniques.
Time
The supplier should build a mold for a plastic injection molded part within 4-12 weeks. It's always recommended to discuss time constraints with the best injection molding supplier to assess their capacity to building molded parts.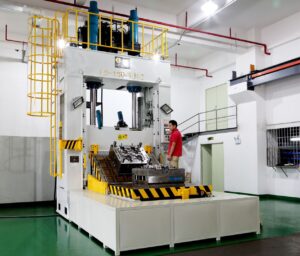 Conclusion
The best on-time delivery injection mold supplier in China should have the necessary resources to mold parts. Also, the injection mold making complemented with on-time delivery can streamline the development of complex plastic components. Whether it is low volume production or high volume production, the best supplier for plastic molding should use cutting-edge technology.