Overmold Supplier: Impact of Overmolding on Products and Profits
Overmold Supplier
Overmolding is the process of injection molding that combines different materials into one product or part. It usually includes a plastic-substrate, thin part overlaid with the pliable, thin, rubber-like TPE (thermoplastic elastomer)exterior layer and other materials utilizing two-shot/multiple-shot molding or insert molding (single-shot) technique. Overmolding has become a popular technique for manufacturers for its positive impact on products. This technique can prove beneficial for your next project for the many advantages that it provides. However, it holds immense importance to find the right overmold supplier for your project.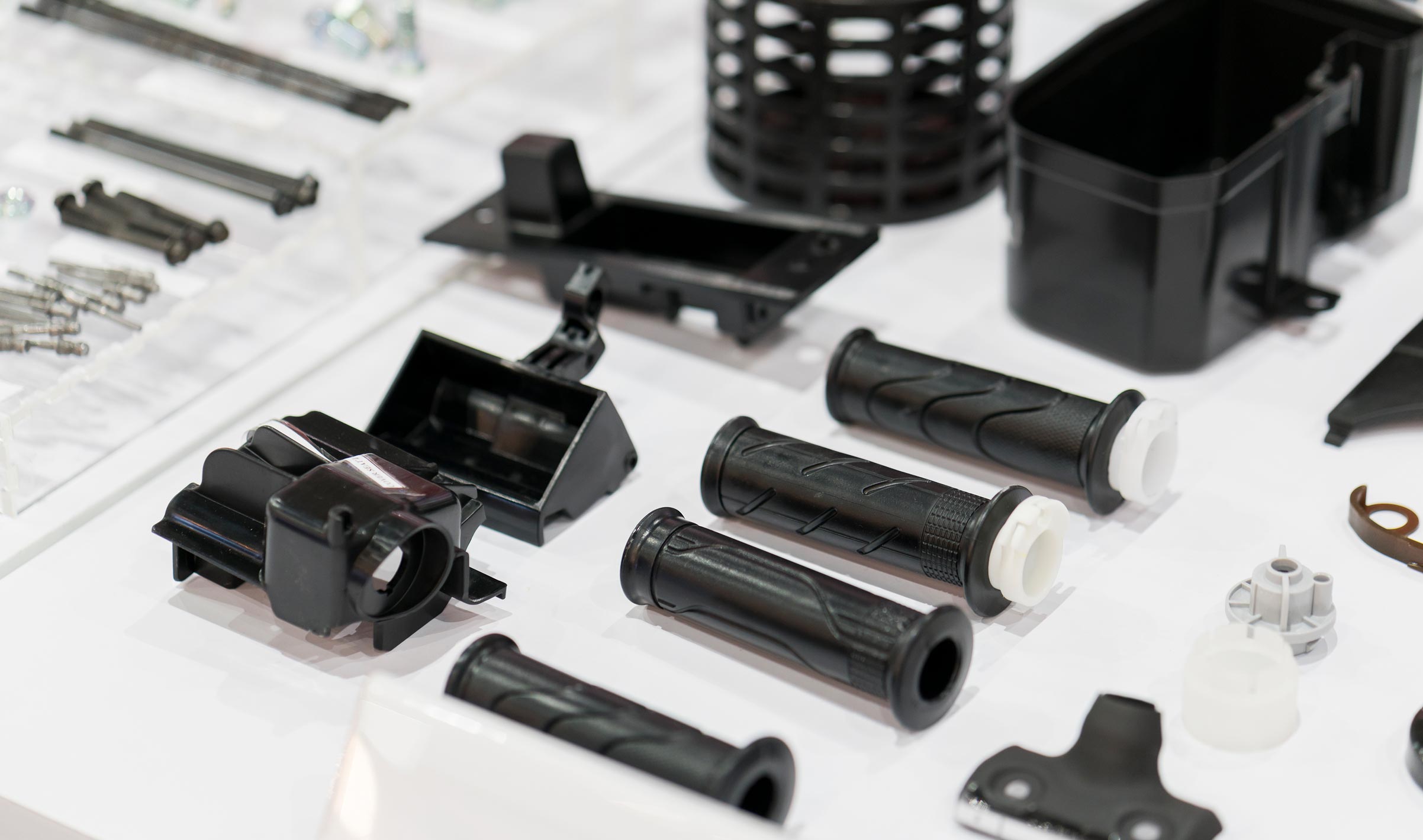 In this article, we will show you the impact of overmolding on products. But before that, let us show you how to find the most reliable supplier for your specific project.
Tips to Identify the Right Overmold Supplier
Hiring an overmolding supplier is a rational decision because it will bring fruitful results to your business. But, there are certain considerations that you must keep in mind before hiring any overmold supplier.
Remember that choosing the right supplier holds the key importance in setting a perfect business foundation to ensure success in the long run. The supplier you choose will have a significant impact on the growth of your business.
Therefore, it is necessary to hire a highly reliable supplier for your project. Here are some useful tips that can help you choose the right overmold supplier.
1. Never Compromise over the Supplier's Reputation
Before you choose a supplier, you must know their reputation in the industry. To measure the reputation of a potential supplier, you can take a look at various factors.
Those factors include organizational ethics, management and leadership, financial performance, quality of services and products, reliability, customer service, and social responsibility. It also includes the digital reputation of the company.
Remember that the digital reputation of a company significantly influences the trust of consumers. Make sure that the supplier you hire is known for a positive reputation.
2. Understand the Possible Consequences of Low-Priced Suppliers in Long Run
Companies usually lower their overall experience with time whenever they find an opportunity. For instance, they may lower the production cost by choosing components manufacturers with low-cost material creation.
Low price for increased production rate is tempting, but you must be cautious when selecting a manufacturer just to minimize the invoice amount.
3. Understand the Difference Between Value and Price
The terms 'value' and 'price' are not interchangeable. There is a significant difference between the two terms. Value is a supposed benefit, while the price is random. Even when you want to reduce the expenses to the maximum, you must not risk any reduction in the product quality.
Remember that you are not just paying for the part cost, but also the manufacturer's service. You will receive an overall value from the cost which covers reliability, manufacturer's service, and product quality. Therefore, never hire an overmold supplier just because they have extremely low rates.
4. Check the Parts Quality before Committing
Product quality must be your priority. Remember that high-quality products bring exceptional advantages to your company by fulfilling industry standards and customer expectations.
It will help you build a long-lasting relationship with customers if you consistently deliver quality products. Therefore, it is critical to ensure that you build your product using top-quality parts.
Before you hire any overmolding supplier, you can check the quality of their parts. You should ask for product samples, especially if you are prototyping new products.
It is important to ask maximum questions to the supplier. Whatever comes to your mind, you should discuss it with them. For instance, you should ask them if they need minimum orders.
It will help you know the lowest numbers of parts they can manufacture for you. You should also ask them about their production pricing. Ask them if they can provide sample pricing. Doing this will also help you check the quality of their product before you order in bulk quantity. It is also essential to know the supplier's turnaround time.
Impact of Overmolding on Products
Overmolding has become significantly critical for many products. For instance, overmolding helps in enhancing the 'feel' or grip of a product by adding a soft-touch exterior. It also helps in ensuring a great visual appearance to attract consumers. Moreover, overmolding reduces vibration and shock, offers electrical insulation, dampens sound, and enhances UV/chemical resistance to improve product longevity.
The following advantages will show you the impact of overmolding on products and profits by hiring an overmold supplier:
1. Improved Product Performance
The primary reason behind designing and manufacturing a part or product with overmolding is to enhance the performance of the product. A thermoplastic elastomer is a perfect material to create a non-slip, soft grip for various products that require tactile feedback is critical.
One common instance of this is the medical products, like surgical instruments. Additionally, thermoplastic elastomer surface can work as an environmental shield for protecting products and extending shelf life through noise, vibration, and shock.
2. Improved Shelf Appeal
You can make your product stand out through overmolding because TPE helps create a visually appealing surface. TPE is available in various colors and you can use it for several finishes. It is possible to overmold a clear TPE surface that carries a corporate message, operation instructions, or a logo on customized or patterned substrates.
3. Lower Costs of Production
Overmolding is a rare technique because it offers value in many ways, while also lowering production costs. This technique minimizes steps involved in manufacturing. For instance, overmolding eliminates the requirement for components assembling and injection molding and also secondary finishing tasks (coating, painting, or priming).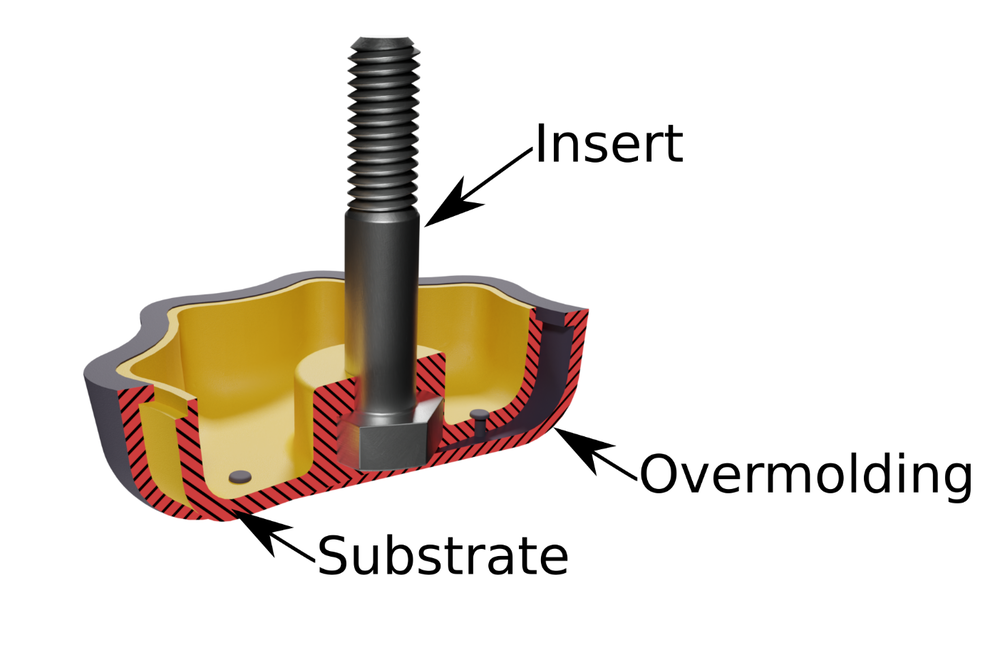 Conclusion
Overmolding is suitable for various applications. It offers multiple advantages, including enhanced product performance, better shelf appeal, reduced production costs, and better visual appeal. However, you must weigh several factors before hiring an overmold supplier for your project.
Those factors include product design, material selection, labor costs, and production volume. Injection molding equipment and tooling budgets are other important factors to keep in mind. Before you hire any supplier, you must inquire about their reputation in the marketplace.
If you still have any questions about overmolding, you can feel free to contact us.