A Comprehensive Guide to Overmolds Prototyping      
A Guide to Overmolds Prototyping
In order to understand overmolds prototyping, it is better to get to know overmolds first. The process of overmolding involves the creation of one component. This single-component comes into existence using two or more than two materials that are unlike each other.
The first material for overmolds is a substrate that has a partial or full covering by the succeeding material in the manufacturing. This covering refers to the overmolding. In the manufacturing process, substrate and overmolding material play a major role in attaining the final product.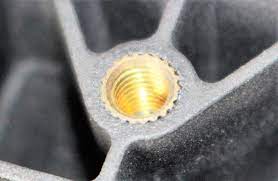 You can also refer overmolds as a molding process using an injection in combining different materials for making the wire and connector into a single component. Basically, one material overpowers the other one for this combination to exist. This article elaborates on the basics of overmolds for a comprehensive understanding.
The Use of Substrates in Overmolds Prototyping
As mentioned earlier overmolding prototype manufacturing includes substrates and overmolding materials. The first object or material inserted in overmolding is the substrate. In manufacturing terms, a substrate can be any material.
For example, it can be a metal component that came into existence using machined manufacturing or it can be in the form of a molded part consisting of plastic. It can even be a thread particle or a metal connector like screws and more.
The strategy behind making prototyping is to work on this very part known as the substrate. This very substrate will become a continuation in chemical bonding for goal attainment. It allows mechanical interlocking of different types of materials too.
Substrate, being the underlying layer serves as a platform. This becomes a solid foundation for further works required in overmolds prototyping. Moreover, this can be the beginning of a better way of molding objects as required.
The Use of Overmolding Material in Overmolds Prototyping
The next step of overmolds prototyping involves using an overmolding material. In most cases, the overmold material can be plastic. If it is plastic, then it comes in the shape of a capsule. For initiating the overmolds prototyping, it is important to add certain colors and fillers.
Sometimes it may need agents to create foam and make an even solution of the overmold material. The next step is to heat the capsulated overmold material until it reaches its molten point. Next, using an injection fill up the mold. This all takes place when the material is in the form of a liquid. There are some limits when using an overmolding material.
The most suitable material for the prototyping process is plastic. It is compatible with numerous amounts of materials. Otherwise, if you are using other materials then there might be some issues when covering the substrate.
Compatibility charts are often available with manufacturers that are into overmolding prototyping. It depends on the manufacturer and their experience with different materials. We, Tip-Top Molds (https://www.tiptopmolds.com) have vast experience in testing different types of material in overmold prototyping. You may select us due to our exceptional knowledge in combining materials for overmolds prototyping.
The Applications of Overmolds Prototyping
The industrial field requires many manufacturing procedures for their productions. Furthermore, overmolds prototyping is one of the many techniques used in the manufacturing of different components, for machinery or construction purposes.
The reason many companies are using overmolding prototyping is its ability in manufacturing different projects. Even if it does not produce the final product, it helps in producing the parts that are integral for the out-coming product.
Therefore, it has multiple applications compatibility in producing different types of materials. Some of the common household items come into existence after going through overmolding prototyping. This includes hand grips for our everyday appliances and objects like a toothbrush or a razor. The following are some more applications of overmolding prototyping.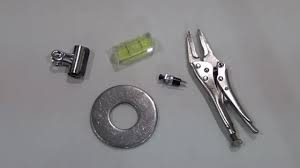 Plastic over Plastic Overmolds Prototyping
As the name suggests, this kind of prototyping involves overmolding of plastic over and other plastic. A substrate is usually a solid form of plastic that needs molding. The next step is to surround the first plastic with another plastic.
The second plastic is in molten form so that it covers the substrate partially or completely as is the requirement by the manufacturer. Since the specifications of the final product depend on the client, the plastics used can differ in color, size, and other qualities.
Rubber over Plastic Overmolds Prototyping
Another application of overmolds prototyping is when making use of rubber over plastics. The first element or substrate is a slid kind of plastic. As usual, the substrate is in the molded form. Further, this plastic needs the covering of soft rubber or Thermoplastic elastomers.
We can experience this kind of coverage in products/devices with a gripping area that is soft. The soft area covers a solid part for easing the grip to facilitate proper handling.
Plastic over Metal Overmolds Prototyping
The next kind of prototyping involves using plastic and metal. In this case, the substrate is a metal that requires machining for its casting and formation. The next step is to insert the metal substrate into an injection. Over here, the injection acts as a tool for molding.
Then the manufacturers make use of plastic in molten form for giving coverage to the metal part. Once more, the metal is covered with plastic to provide a secure area for gripping. You can often locate this kind of prototype overmolding in screwdrivers, and more of these handy tools.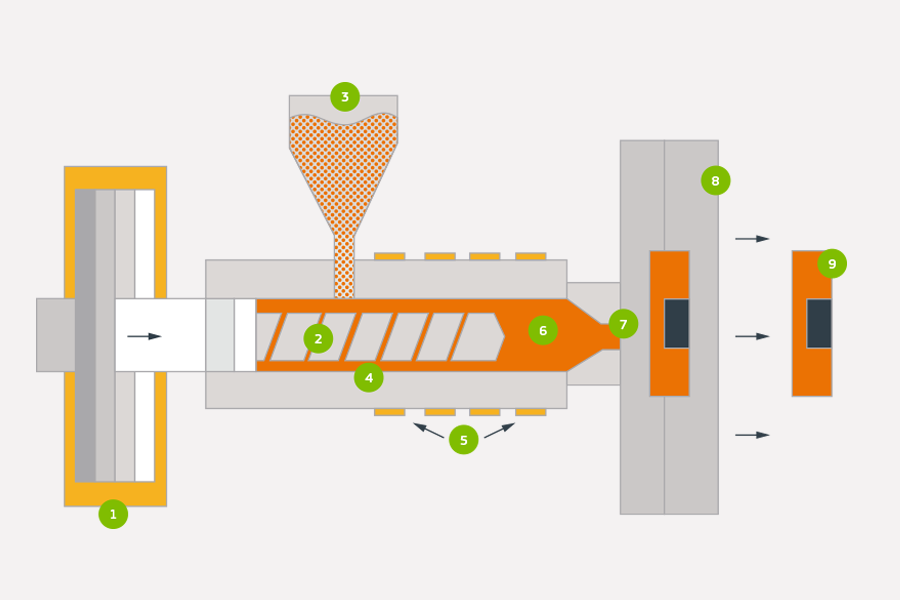 Summary
The technique of using overmold prototyping is becoming more and more common because of its cost variety of applications. Although it has some of its limitations, it is still a viable procedure for a variety of manufacturers. It allows using different kinds of materials. Moreover, you can even use different colored pigments and parts in achieving the desired result.
It is also an economical method for making physically and seamlessly bonded products. This allows the manufacturers to be more creative in productivity. It even adds flexibility along with a soft grip to different products.