Top On-Time Delivery Plastic Mold Manufacturer in China
Choosing the Best On-Time Delivery Plastic Mold Manufacturer in China
More and more businesses are now looking for an on-time delivery plastic mold manufacturer in China these days. That's because these manufacturers are very important for the growth of any business and their importance cannot be neglected.
So, if you are also looking for the best injection mold manufacturer in China, you've come to the right place. Here, we will not only tell you the qualities of the best manufacturer but the top mold manufacturer in China as well. So, make sure you stay right through the end!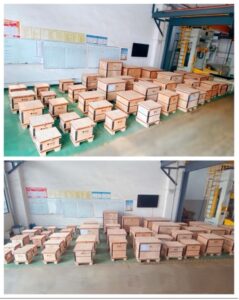 Qualities of the Best On-Time Delivery Plastic Mold Manufacturer in China
Before searching for the top plastic mold manufacturers in China, you should first know which qualities of the best on-time delivery plastic mold manufacturer in China are. This will help you in choosing the perfect manufacturer for your business.
1.   Complies with All the Specifications
The best plastic mold manufacturer that delivers on time is the one that complies with all the specifications set out by the regulations. Do not go for the one that compromises on the quality as it can put you and your business in a challenging situation. No matter what details you want, the manufacturer should be able to produce your part without sacrificing the specifications. Not only this, but the company should also make strong recommendations for you based on the specifications you want. Moreover, these recommendations come from the manufacturer's experience, expertise, and knowledge of plastic molds. That's why you should also not ignore these three factors.
2.   Quality and Efficiency
Apart from complying with the specifications, the on-time delivery plastic mold manufacturer in China should be committed and established to provide you with the best possible service. For this, you need to find the answer to the following questions. These answers will help you decide whether the manufacturer offers quality and is efficient or not. Otherwise, it will be useless to get the work done from them. Let's check out some of these questions below.
Is the manufacturer recognized in the industry?
Does he offer a high-quality and efficient machine to complete your order?
Is the manufacturer ISO certified?
Are there any organizational issues that can cause rework?
Do the parts meet the safety and quality standards?
3.   On-Time Delivery
Manufacturing a plastic-molded part can take around 4 to 12 weeks. That's because there are various steps involved in the manufacturing process such as part complexity, revisions, discussions between designers and engineers, etc. That's why you should always communicate your time restraints to the manufacturer if any. Make sure that you do it as early as possible because they will then gauge their capacity and make sure that you get your final product on time. However, if you have some unique and specific needs, you should also ensure that the manufacturer understands your requirements, expectations, and challenges right in the beginning. This will save you a lot of time.
4.   Capacity & Volume Specialization
There are a large number of on-time delivery plastic mold manufacturers in China. Along these lines, picking the one can without a doubt appear to be overpowering. In this way, the best tip is to begin by reducing your choices depending on the size prerequisites and your alternatives.
The low moderate volume disintegrates are reasonable for the creation of parts under 10,000 units. Thus, assuming you need a supplier to create a model to test any part, then, at that point the moderate on-time molded part suppliers will be the ideal choice for you.
Furthermore, low to direct volume providers are likewise appropriate for applications that needn't bother with a large number of parts like aviation, clinical gadgets, and the sky is the limit from there. You can even utilize them for connecting tooling. For those of you who don't have a clue what extension tooling is, it is an instrument that overcomes any barrier for full-creation tooling and market testing.
Then again, high-volume on-time molded part suppliers are reasonable in the circumstance where you require more than 750,000 sections and need to deliver molds of little size.
What Makes Tip-Top Stand Out?
Tip-Top Molds pays high attention to their customer needs. It ensures timely deliveries. Not only this, but they efficiently take care of the water leakage problem.
It is an injection mold manufacturer that has brought together a group of experienced technicians and qualified engineers to provide the best possible service to its customers.
Moreover, the company holds good reputation in the country due to its plastic injection mold manufacturing capacity. The molds that they manufacture are used for household appliances, auto parts, medicals, electronics, etc. It is also one of the mold manufacturers in China that specializes in general industrial OEM applications as well as home appliances, electronics, and automotive.
Lastly, the company also specializes in low-volume manufacturing and rapid tooling of custom parts. The 3D metal printing will help turn your design into a quick reality. This is what makes Tip-Top Molds one of the best in the town!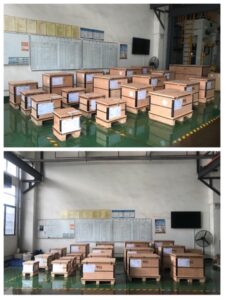 Final Words
Choosing the best on-time delivery plastic mold manufacturer in China can be a confusing exercise. But, now that you know the top manufacturer in the country, you will have no difficulty in choosing the best mold manufacturer for your business needs.